New Updates are Coming to RuneScape in 2017
accountrs
Date: Nov/26/16 03:56:29
Views: 1315
Jagex are promising an update that will add an area the size of The Elf City add-on - complete with quests and city hub features - four times a year. We only have details about the first, The Golden City of Menaphos, which will come out halfway through 2017. September and December will also receive an update of equivalent size.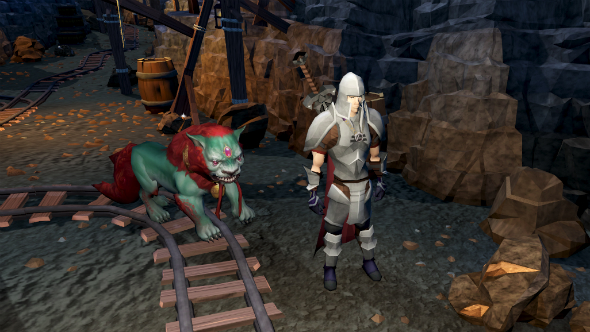 The biggest change coming to RuneScape in 2017 is a rework to how Jagex roll out updates. The community voted overwhelmingly in favour of having fewer, bigger expansions rather than smaller weekly updates. Jagex unveiled what they call RuneScape Expansions at RuneFest, which effectively means a new and enormous game area every three months starting in June 2017.
RuneScape Expansions
The Golden City of Menaphos RuneScape Expansion - June 2017
The desert city of Menaphos has been a black square on the RuneScape map for over a decade now, so a lot of fans were pleased to see that it would be the destination for RuneScape's next expansion.
RuneScape Slayer level cap 120
A sneaky closing announcement from Jagex at RuneScape 2016 was the raising of the Slayer skill level cap to 120 as part of the Golden City of Menaphos expansion. Players who already have a virtual Slayer skill level of 120 will not be affected by the change and will keep their completionist capes. Players below the level 120 boundary will have three months after the release of Menaphos to reach the new maximum level.
RuneScape quests 2017
Evil Dave quest
Elder Gods quest
RuneScape 2017 reworks
RuneScape bank rework
RuneScape Clue Scroll rework
RuneScape mining and smithing rework
Beisdes, there are something else, like RuneScape weather system, RuneScape Solo Boss - The Ambassador & RuneScape Pet Parks. Let's stay tuned.